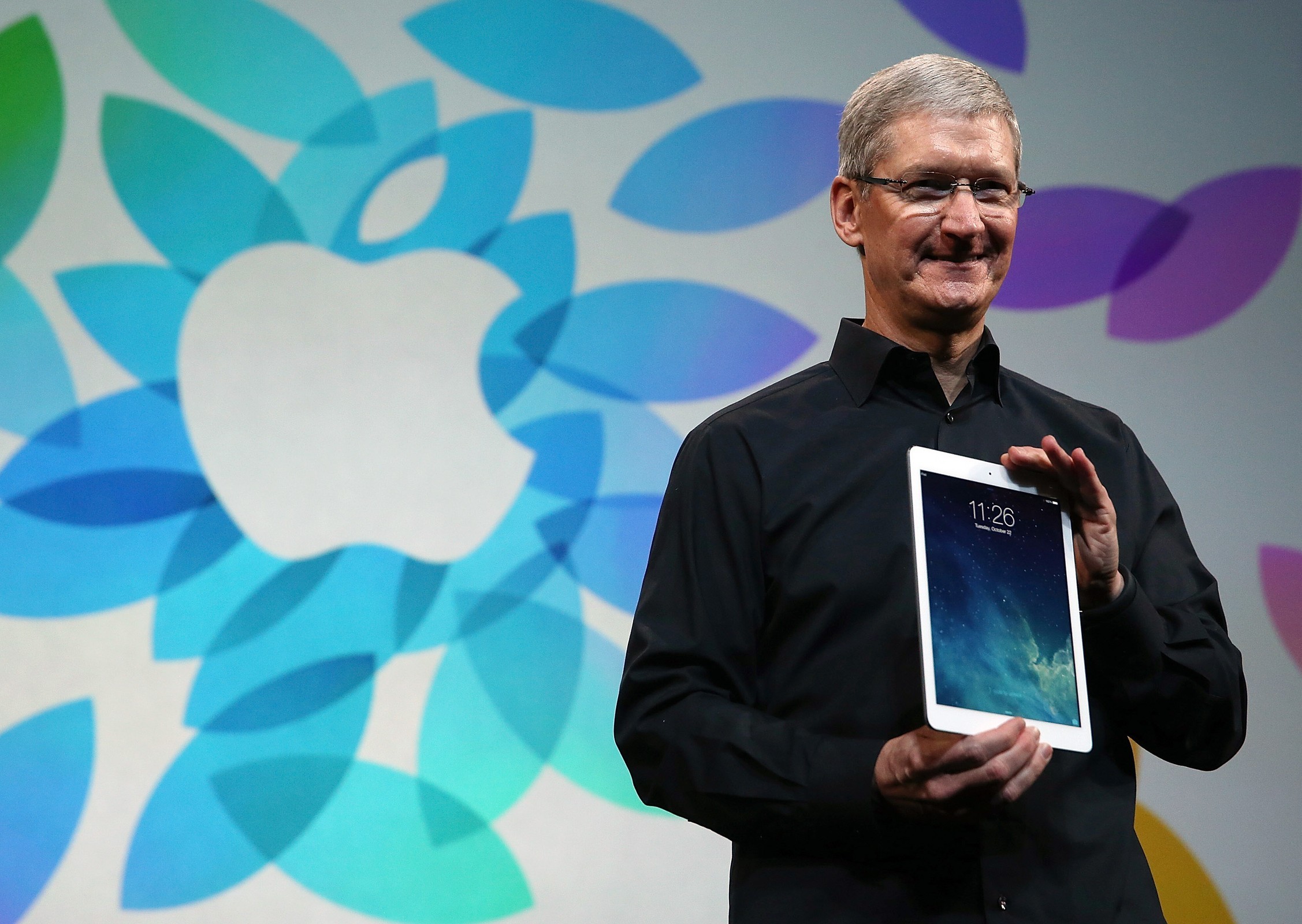 SAN FRANCISCO, CA - OCTOBER 22: Apple CEO Tim Cook holds the new iPad Air during an Apple announcement at the Yerba Buena Center for the Arts on October 22, 2013 in San Francisco, California. The tech giant announced its new iPad Air, a new iPad mini with Retina display, OS X Mavericks and highlighted its Mac Pro. (Photo by Justin Sullivan/Getty Images)

Il nuovo iPad Air 3 arriverà sul mercato entro pochi mesi, e sul web già circolano delle indiscrezioni piuttosto interessanti sulle sue possibili specifiche tecniche.
Sembra infatti che il prossimo modello di iPad scatterà delle foto di qualità superiore rispetto ai modelli precedenti, oltre ad offrire una migliore esperienza durante l'ascolto di musica e la visione di film, grazie alla presenza di 4 speaker audio, lo stesso "setup" visto nell'iPad Pro.
Non sappiamo moltissimo in merito all'iPad Air 3, e soltanto negli ultimi giorni sono comparsi i primi rumors concreti a riguardo. Il nuovo tablet della Mela avrà praticamente lo stesso aspetto dell'attuale iPad Air 2, ma sarà equipaggiato con un processore più potente e 3 GB oppure 4 GB di memoria RAM. Mancherà il 3D Touch, ma il Retina Display avrà un pannello di tipo Ossido-TFT, capace di raggiungere dei livelli superiori di contrasto, luminosità e colore.
Sulla scocca posteriore forse ci sarà il flash LED, così da poter scattare le foto anche al buio, e il rinnovato sistema con 4 speaker audio sarà perfetto per chi ama ascoltare la musica o guardare i film senza la cuffie.
L'annuncio ufficiale dell'iPad Air 3 dovrebbe avvenire a Marzo, assieme alla presentazione dell'Apple Watch 2 e dell'iPhone 5se da 4 pollici. Che ne pensate? Ritenete verosimili tutte queste indiscrezioni?
[Via]