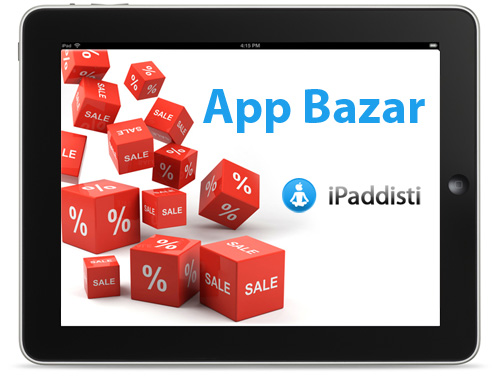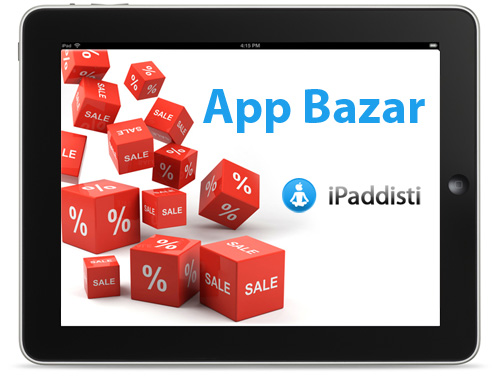 Tra le tre applicazioni di oggi in offerta ampio spazio ai giochi di ogni genere, dalla strategia all'avventura ai quiz dedicati a grandi e bambini.

I'm Destroyer HD 1.0
Gioco tratto da "Totem Destroyer", dotato di 120 livelli. Lo scopo del gioco è aprirsi la strada bombardando gli ostacoli che troviamo sul nostro percorso
.

GlowTunes
L'applicazione universale compatibile con iPad, iPhone e iPod. Diamo sfogo alla nostra fantasia combinando insieme luci e suoni.

Question Builder for iPad
Consigliato per i nostri figli con un massimo di 10 anni: 1200 risposte a tutti i quesiti che possono avere alla loro età.

Dance with the Dead HD
Gioco di strategia, dove dovremo salvare una povera ragazza rapita dagli zombi. Durante il gioco non dovremo mai abbassare la guardia e prestare attenzione alle imboscate dei nostri nemici.

Doodle Movie Challenge Pro
Dimostrate di essere dei veri esperti di cinema indovidando i titoli di alcune celebri pellicole anche attraverso schizzi e vignette.