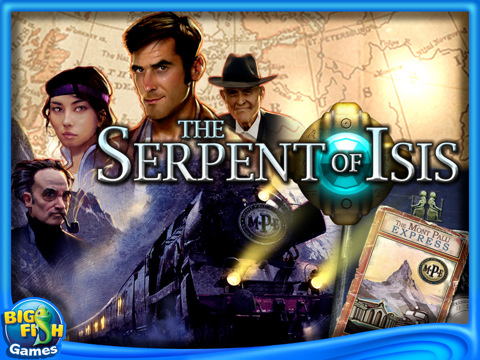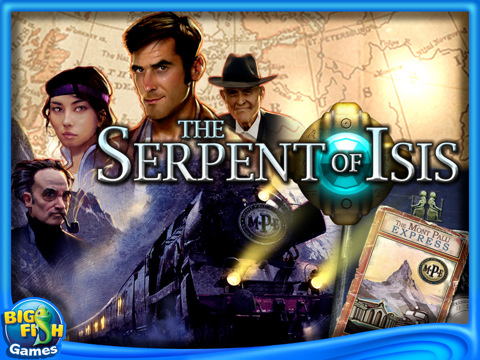 The Serpent of Isis HD è un gioco per iPad della Big Fish Games. La storia si svolge attorno il pezzo mancante di una preziosa opera d'arte (da cui il nome dell'applicazione) che è stata rubata da un museo egiziano nel Cairo. Noi giocheremo il ruolo del detective quando una lettera ci arriverà, informandoci che l'opera d'arte può essere trovata in un treno chiamato Mont Palu Express. Bisognerà quindi prendere il treno e risolvere il misterioso arcano.
Il treno passerà attraverso 6 Stati europei, includendo le città di Bucarest, Vienna, Londra e Parigi, e noi dovremo trovare l'oggetto prezioso prima che la destinazione finale sia raggiunta. E' possibile anche giocare una versione più rilassata se non vogliamo essere messi sotto pressione. Ci saranno 10 capitoli da risolvere, più di 20 mini giochi al suo interno, e varie scene interattive. E' concessa la possibilità di avere consigli che ci aiuteranno a risolvere gli enigmi man mano proposti, nonché un tutorial per orientarci nel gioco.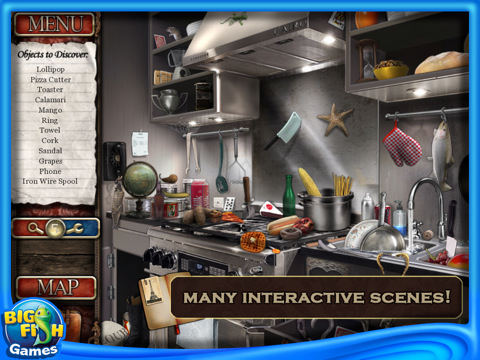 The Serpent of Isis HD è possibile conoscerlo attraverso il download gratuito dell'applicazione dall'App Store, dopodiché bisognerà sbloccare l'avventura completa all'interno dell'applicazione al prezzo di 5,49 €. Se il gioco vi piace ed è il vostro genere fateci sapere se è stato facile fare il detective!
App non trovata! Probabilmente è stata rimossa dall'App Store.