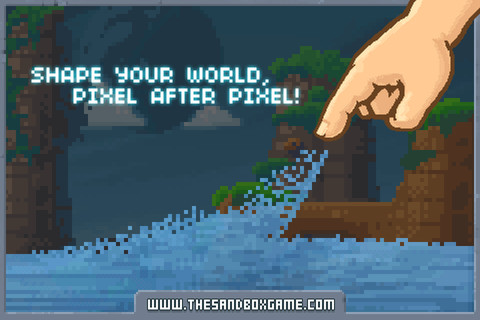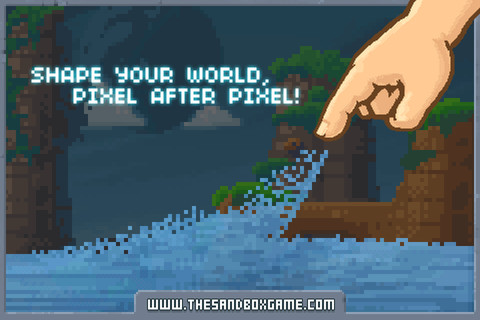 Bulkypix è una delle case videoludiche maggiormente attive nel comparto iOS, e sebbene i suoi giochi siano più dei giochi casual (tra i quali possiamo ricordare Kung Fu Rabbit e Burn the Rope), ogni tanto pubblica qualcosa di veramente nuovo ed innovativo come il gioco che recensiremo oggi, The Sandbox, che farà felici tutti gli amanti della pixel art e non solo.
Ci troveremo infatti ad aiutare un Dio il cui scopo è, naturalmente, quello di creare il mondo. A disposizione avremo degli elementi, all'inizio pochi, che potremo distribuire "come sale" (dove i granelli sono i pixel che compongono il gioco, per una grafica in stile retrò) sullo schermo di gioco. Quando poi due elementi diversi si incontrano, come terra ed acqua, potranno formarne uno nuovo, in questo caso il fango, che a sua volta permetterà la nascita di forme di vita come le piante, a creare un mondo completamente in pixel art.
Avremo a disposizione 24 missioni diverse, e complici le istruzioni completamente nella nostra lingua dovremo riuscire ad utilizzare al meglio ogni sfida che il Dio ci proporrà.
Un gioco carino ed innovativo, consigliato, non appartenendo ad un genere specifico, a tutti voi.
The Sandbox - Building & Craft
Giochi, Rompicapo, Intrattenimento, Simulazione
Voto in App Store: 2.88136 / 5
(
59
voti totali)
gratis
Scarica da App Store