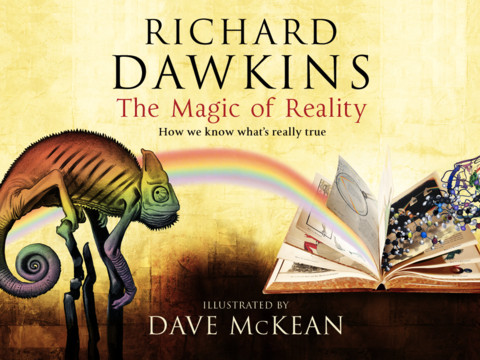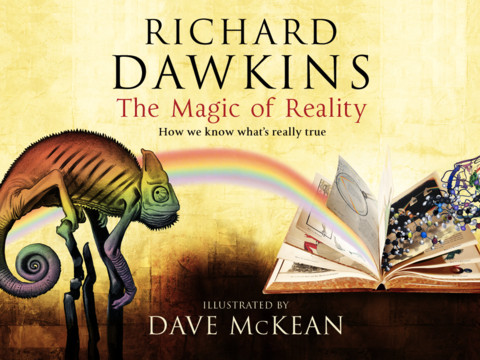 The Magic of Reality, è l'applicazione iPad che cerca di dare risposte a quesiti difficili come qual è l'origine del mondo e della vita? Di cosa è fatto un arcobaleno? con un sistema innovativo per i libri interattivi.
Gli autori dell'applicazione, Richard Dawkins e Dave McKean, ci accompagnano in un fantastico viaggio che ci emoziona quando scopriamo le bellezze del mondo con le immagini, più di 250 del famoso artista Dave McKean. L'artista ha utilizzato per le sue immagini una commistione di varie tecniche tra le quali il fumetto, la fotografia, la grafica computerizzata per ottenere un effetto meraviglioso del nostro pianeta capace di abbagliare persone di tutte le età e le convince che la reale bellezza della Natura supera quella della mitologia.
Oltre alle immagini l'applicazione offre 75 animazioni che fanno apparire sul display gli antichi miti della vita. I giochi interattivi che permettono di sperimentare i fenomeni naturali per ottenere ad esempio un arcobaleno personalizzato utilizzando prismi e luce oppure sperimentare gli effetti della pressione, calore e gravità su diversi stati della materia. Sono previsti anche viaggi interattivi nel tempo per conoscere come gli uomini antichi spiegavano un fenomeno naturale e nello spazio per ammirare le immensità siderali. Il tutto è accompagnato da musiche suggestive e da una prosa avvincente. Dedicato soprattutto ai bambini, ma anche a tutti coloro che amano conoscere la magia del mondo intorno a noi.