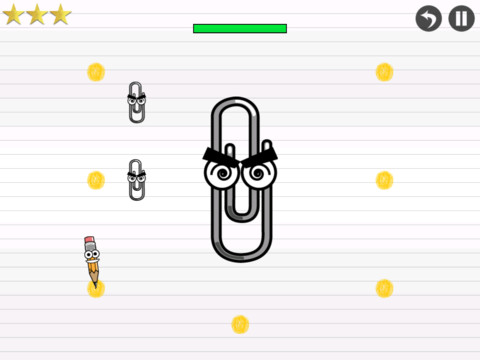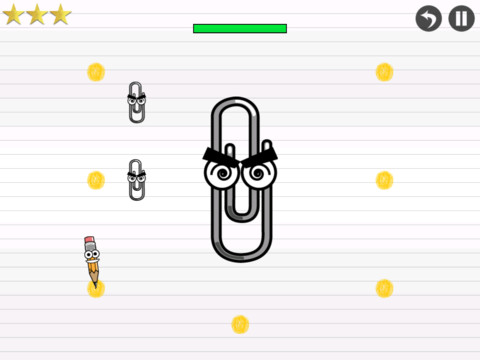 Con il passare del tempo abbiamo visto molti giochi per iPad, alcuni dei quali più semplici mentre altri molto più complessi e ricercati. Nella categoria dei semplici, ma non per quersto banali e terminabili nel giro di poco tempo, troviamo un piccolo gioco a tema scolastico, che dalla grafica potrebbe sembrare indirizzato soprattutto ai bambini ma per la difficoltà possiamo capire che non è così: si tratta di Save The Pencil HD, in versione iPad.
Save The Pencil HD è un gioco nel quale saremo chiamati a controllare una piccola matita, che dovrà spostarsi da un puntino all'altro in linea retta al fine di unire tra di loro tutti i puntini che possiamo trovare nel livello di gioco ed eventualmente, per aumentare la percentuale di completamento del gioco, raccogliere anche le tre stelline che possiamo trovare sparse qua e là per i livelli.
La difficoltà del gioco è data dal fatto che troveremo degli ostacoli, come i righelli, che ci impediranno di raggiungere dei puntini, o dei nemici come le graffette che ci faranno perdere definitivamente il livello qualora, muovendosi, le incontrassimo nel nostro tragitto.
Il gioco, molto semplice ma efficace, può essere scaricato da App Store.