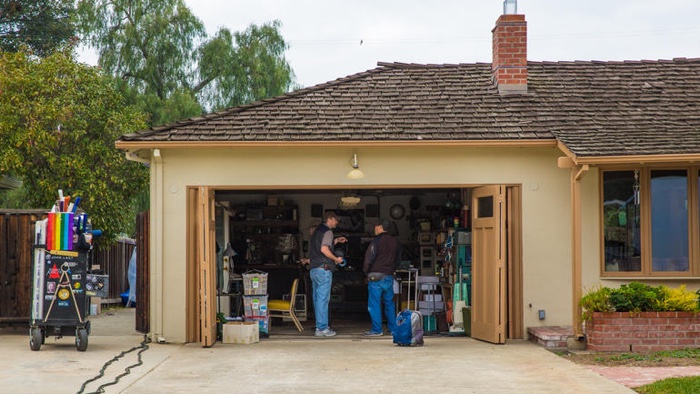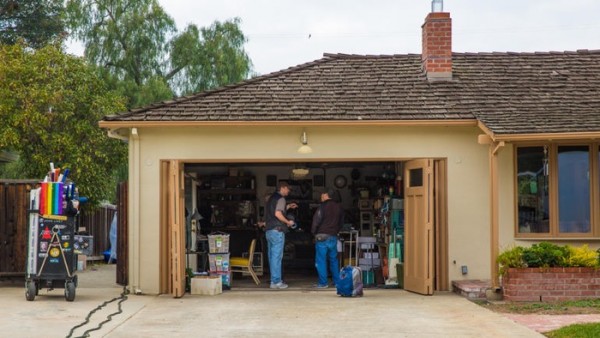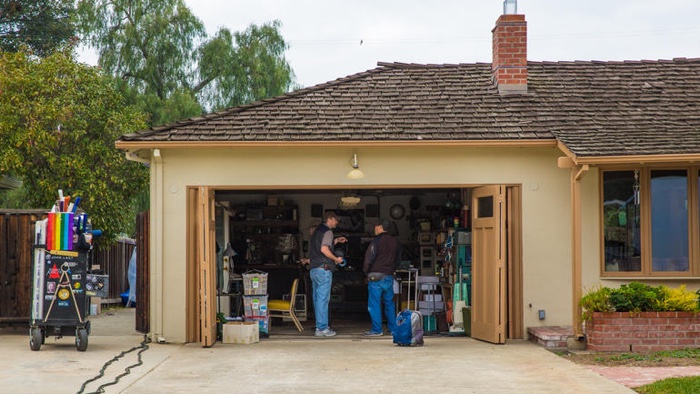 L'imminente biopic sulla vita di Steve Jobs scritto da Aaron Sorkin inizia a prendere forma grazie soprattutto alle location nelle quali verrà girato nelle prime sessioni. Si partirà dalla casa d'infanzia di Jobs, in Los Altos, dove è previsto che per venerdì prossimo si inizi a stabilire la troupe e a montare il set completo per avviare le riprese. Intanto Shara Tibken di CNET ieri mattina si è recata sul posto per poter effettuare un sopralluogo e vedere come la produzione ha modificato e preparato, oltre che allestito, il garage dove aveva iniziato a lavorare Steve Jobs insieme con Steve Wozniak.
Era il 1976, quasi 40 anni fa, e il garage va riportato alle origini, deve recuperare lo stile di quel tempo, rudimentale ma comunque pronto a sostenere il lavoro di Jobs e The Woz, che lavorarono in quella struttura all'originale Apple I. Il biopic, come oramai è risaputo, sarà basato sulla biografia scritta da Walter Isaacson e andrà a coprire il lancio di tre prodotti che risultarono fondamentali per la carriera del co-fondatore di Apple: il Macintosh nel 1984, il NeXT nel 1988 e l'iPod nel 2001. Dopo aver terminato le riprese nella casa d'infanzia di Jobs si procederà in San Jose e a Berkeley.
Diretto da Danny Boyle, il biopic vedrà Michael Fassbender nei panni di Steve Jobs e Seth Rogen come Steve Wozniak: Fassbender viene dall'esperienza di 12 anni schiavo e Bastardi senza gloria, oltreal noto ruolo di Magneto in X-Men: First Class e X-Men: Giorni di un Futuro Passato. Rogen, invece, recentemente è stato protagonista di The Interview, insieme con James Franco, e ha recitato in This is the End. Toccherà infine a Kate Winslet, nota per Divergent e Titanic, interpretare il lato femminile nel biopic. Infine Jeff Daniels, da The Newsroom, sarà John Schulley, CEO di Apple.