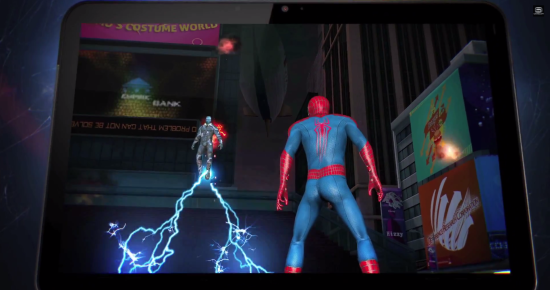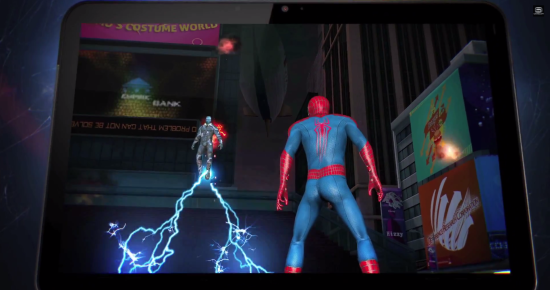 Da quando Marvel Entertainment è stata acquistata dalla Disney nel 2009, continua a sfornare blockbuster cinematografici con impressionante regolarità. Il prossimo successo assicurato della "Casa delle Idee" è "The Amazing Spider-Man 2", il secondo episodio della nuova saga sul supereroe più imbranato e sfortunato del grande schermo. In concomitanza con il sequel, Gameloft ha annunciato un nuovo titolo iOS che uscirà con lo stesso nome.
Nel 2012 la società ha lanciato il primo gioco di The Amazing Spider-Man su iDevice. L'app metteva il giocatore nel completo rosso e blu da ragno, lanciando ragnatele tra i grattacieli di Manhattan. Da aprile Peter Parker tornerà a percorrere le strade di New York.
"Dopo l'enorme successo del primo gioco The Amazing Spider-Man per mobile, samo entusiasti di lavorare di nuovo con la Marvel per portare l'eroe preferito dai fan su smartphone con The Amazing Spider-Man 2", ha affermato Karine Kaiser, Vice-President Marketing & Licensing per Gameloft. "I giocatori potranno godere di una profonda avventura open world e dell'iconico lancio della ragnatela che rende Spider-Man così straordinario".
In questo nuovo titolo il supereroe vedrà contrapposti i malvagi Electro e Green Goblin, entrambi protagonisti del sequel cinematografico. La data ufficiale di lancio non è ancora nota, ma Gameloft ha assicurato che la versione iOS del gioco arriverà entro fine aprile, prima della release americana del film fissata per il 2 maggio. Seguendo la pagina Facebook ufficiale del titolo con un "Mi piace" potrete essere sempre aggiornati su The Amazing Spider-Man 2 per iPad e iPhone.