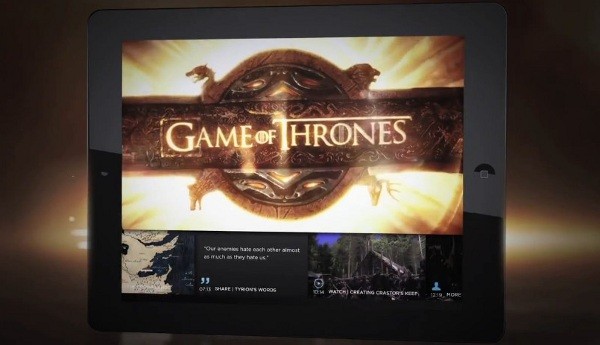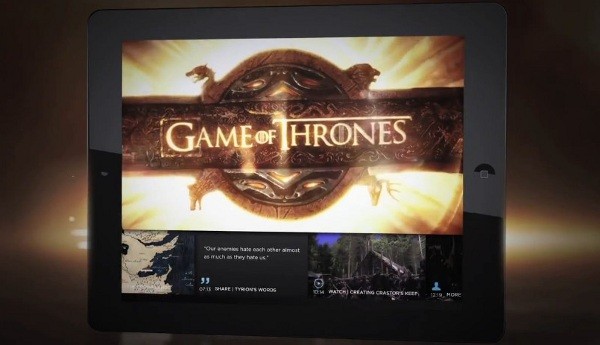 A breve partirà la nuova serie di Game of Thrones, in Italia maldestramente adattato con il titolo de Il Trono di Spade. Nel frattempo su iPad e quindi per iOS è stato reso disponibile un'applicazione che permetterà a tutti i fan di accedere a dei contenuti esclusivi legati alla saga. Prodotta e trasmessa dalla HBO dal 17 aprile dello scorso anno, la serie nasce dal noto romanzo fantasy di George Martin "Cronache del ghiaccio e del fuoco": la seconda serie andrà in onda, su Sky Cinema, dal maggio del 2012, mentre negli USA è partita nella giornata di ieri, primo aprile.
La Home Box Office, versione che conteneva l'intera serie in versione home video, già aveva permesso a tutti gli acquirenti di vivere un'esperienza interattiva per Game of Thrones, ma ora tutti gli extra, tra cui le interviste, le tracce commentate, le mappe e molto altro ancora, sarà disponibile su iPad. Tutte le novità non porteranno alcuna innovazione o ulteriore interesse in chi ha già visionato la prima serie in televisione, ma accrescerà sicuramente il desiderio in chi ancora deve approcciarsi alla serie e potrebbe approfittarne in vista dell'arrivo della seconda.
Vi lasciamo a un video nel quale potrete riscontrare tutte le novità.
[Via]