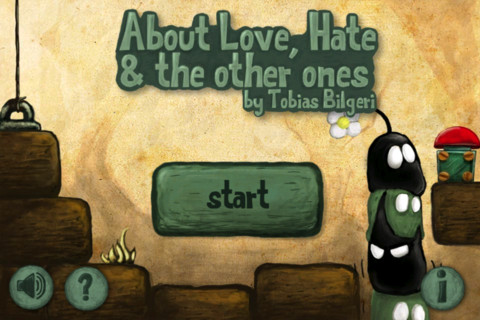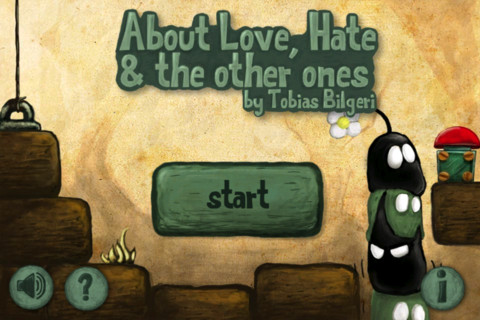 Il gioco di cui vi parliamo oggi piacerà sicuramente agli amanti dei rompicapo, in quanto si tratta di un titolo molto semplice, ma allo stesso tempo "complesso" nel capire come fare a proseguire con i livelli: parliamo infatti di About Love, Hate and the other ones, gioco che nonostante il titolo un po' lungo risulta essere uno dei migliori dell'anno, vincitore di un prestigioso premio tedesco nel settore dei videogiochi.
Avremo da completare dei livelli utilizzando due diversi personaggi, inizialmente, Hate e Love: il primo può lanciare dei piccoli fulmini per allontanare gli abitanti (delle palline nere) dei vari livelli, mentre il secondo potrà attirarli a sé grazie a dei cuoricini che è in grado di liberare: in questo modo, sfruttando le varie abilità degli ones, dovremo riuscire a capire come proseguire. Se i primi livelli, però, possono sembrare semplici, le cose si complicheranno visto che con il proseguire del gioco compariranno altri personaggi controllabili, ciascuno con la sua particolare abilità, che renderà più arduo capire come arrivare alla soluzione del livello.
Molto belle le musiche ma in particolare la grafica, in quanto tutti i livelli così come i personaggi sono completamente disegnati a mano e ci daranno quasi l'impressione di giocare su un foglio di carta: sicuramente un titolo da non perdere per tutti gli appassionati del genere e non solo.
App non trovata! Probabilmente è stata rimossa dall'App Store.